First in a New Series
I selected Vanishing Point to review because it was a Nikki Boyd novel, and I've previously read Lisa Harris's three earlier novels featuring Nikki Boyd, and I thought this was part of the same series. It isn't, but it is.
If you haven't read the Nikki Boyd Files but you enjoy Christian thrillers with a touch of romance, then do yourself a favour and don't read the rest of this review. It doesn't share any information that wasn't in the earlier books, but I think it would be a better read if you didn't have the history. Or is that the future story?
The earlier novels, Vendetta, Missing, and Pursued, are the Nikki Boyd Files. Each is a contemporary Christian suspense novel, following Nikki Boyd through an case. Nikki is an agent with the Tennessee Bureau of Investigation, and while the major plot of each novel is a current investigation, the subplot is her search for her sister, who was abducted outside her school more than ten years ago and hasn't been seen since.
I initially though Vanishing Point was a sequel to the Nikki Boyd Files, but it's not.
It's a prequel. The first quarter of the book is set in 2004, and is the investigation into an abduction and murder of a teenage girl. The investigators work out it's actually the third murder by a previously unrecognised serial killer, dubbed the Angel Abductor by the press.
The book then leaps forward to 2005 and the disappearance of another girl—Sarah Boyd. We are introduced to Nikki as the older sister of the victim, a teacher in a local school. Despite being the character this new series is named for, Nikki Boyd doesn't appear again until the halfway point, in 2006, when another girl disappears.
This is awkward.
I've read Vendetta, Missing, and Pursued, so I know the TBI still hasn't caught the Angel Abductor in 2016. So at the halfway point, I'm wondering what's going to happen in Vanishing Point? Is it going to skip ten years in the future and solve the case (in which case the entire first half of the book is backstory)? Or is it going to stay in 2006 and leave the central crime unsolved, a cold case?
Like I said, awkward.
It's probably no secret what happens, because the book description gives it away. Not that I read the book description before I started reading the book—I requested my review copy based on the fact it was about Nikki Boyd, and by Lisa Harris.
It was a good read—plenty of suspense, a little romance, and a solid underlying Christian theme.
And even though Vanishing Point was a little awkward, I'll definitely want to read more in the series. Recommended for fans of Christian suspense.
Thanks to NetGalley and Revell for providing a free ebook for review.
About Lisa Harris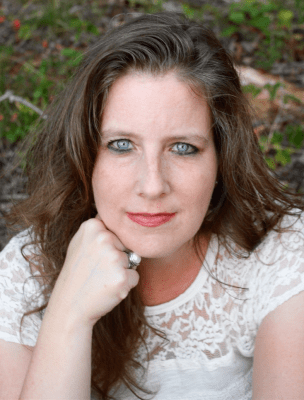 I'm a wife, mom, teacher, author, dreamer, photographer, world explorer, but most importantly a follower of Christ Jesus.
I currently live with my husband near the Indian Ocean in Mozambique where we work as church-planting missionaries. We've started the empty next stage with two children spread around the globe and a third—thankfully—still at home.
As a homeschooling mom, life is busy, but I see my writing as an extension of my ministry which also includes running a non-profit organization.
The ECHO Project works in southern Africa promoting Education, Compassion, Health, and Opportunity and is a way for us to "speak up for those who cannot speak for themselves…the poor and helpless, and see that they get justice." (Proverbs 31:8)
When I'm not working l love hanging out with my family at the beach, playing games, cooking different ethnic dishes, and heading into the African bush on safari.
Find Lisa Harris online at:
Website | Facebook | Pinterest | Twitter
About Vanishing Point
During Garrett Addison's first week on the job as a criminal investigator for the Tennessee Bureau of Investigation, his team is called out to a murder scene of a young girl. She's the third victim in a string of disappearances with one thing in common–a Polaroid photo of each victim left behind at the crime scene.
The FBI is pulled into the case to help, and Garrett finds himself working with Special Agent Jordan Lambert, the woman he once loved. When yet another girl dies–number six–Garrett blames himself and believes he doesn't have what it takes to be an agent. What he'll discover is that, while he may be done with the killer, the killer is not done with him–or Jordan.
Bestselling and award-winning author Lisa Harris unveils an unforgettable story of a case that has haunted the public and law enforcement for more than a decade. Fans of the Nikki Boyd Files will thrill to finally discover what actually happened to Nikki's sister, Sarah. New readers will become instant fans after devouring this chilling tale.
Click below to find Vanishing Point online:
Amazon US | Amazon AU | Amazon UK | ChristianBook | Goodreads
Read the introduction to Vanishing Point below: