It's First Line Friday! That means it's time to pick up the nearest book and quote the first line. Today I'm sharing from Tell Her No Lies by Kelly Irvin, which releases in November. I've been on a romantic suspense kick lately (as you'll see from my October and November reviews), and this one looks excellent! Here's the first line: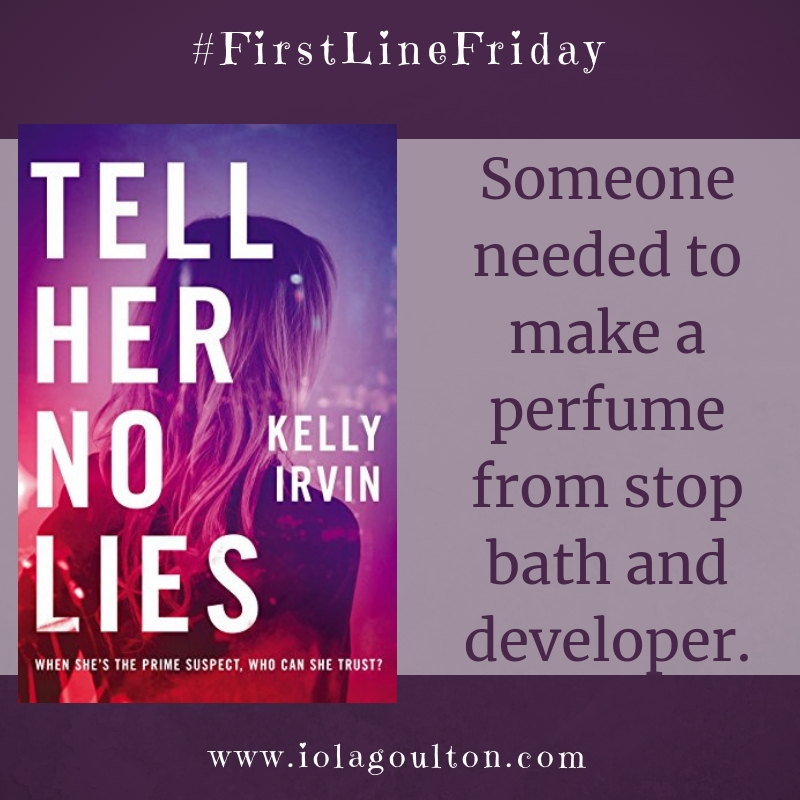 What's the book nearest you, and what's the first line?
About Tell Her No Lies:
Even the most admired families have secrets to hide . . .
Nina Fischer carries a camera wherever she goes—so she can view life through a filter. Safely. After her mother abandoned her to the streets, Nina has kept people at a distance, including her uncle, who adopted Nina and her sister. Wealthy and proud, he is a good man, a fair judge, and someone many in San Antonio admire.
But when he is murdered, and the detective assigned to the case accuses Nina of the crime, she knows she must act. She's determined to use her journalism background to find the real killer. The two men in her life want to help, but can she trust them? She's known Rick since they were children, but now he's an attorney whose political aspirations seem more important than Nina's tragic loss. And then there's Aaron, a news videographer; using their friendship could break the biggest story of his career.
Following the evidence leads Nina on a journey of discovery into her father's shocking masquerade as a law-abiding, family-loving Christian. Unlocking these secrets could prove fatal, but it's the only way Nina will ever be able to trust love again.
Combining romance and suspense, bestselling author Kelly Irvin's Tell Her No Lies is a high-stakes race for the truth.
You can find Tell Her No Lies online at:
Amazon | ChristianBook | Goodreads | Koorong
Click the button to check out what my fabulous fellow FirstLineFriday bloggers are sharing today:
You can then click the link which will take you to the master page of all this week's #FirstLineFriday posts.
And you can click here to check out my previous FirstLineFriday posts.
Share your first line in the comments, and happy reading!