Fast-paced Romantic Suspense
Colleen Coble is the master of Christian romantic suspense, and The View from Rainshadow Bay is no exception. It starts with a murder in the Prologue, and the pace never lets up.
It's been a year, but Shauna McDade still blames Zach Bannister for the death of her husband. Unfortunately, she needs his help as a father-substitute for her son's class trip. Two murders and a mysterious box later, she needs Zach's help for more than just the class trip.
One of the items in the box is a unique necklace that belonged to Shauna's mother—one that was supposed to have been buried with her. Shauna and Zach chase clues together, but there are no easy answers. It's a detailed plot, with lots of seemingly insignificant events coming together in an unexpected end twist (no spoilers, but I really hope this is fiction!).
And that makes it kind of hard to review—pretty much anything I might want to say could be giving away a significant plot point. So I'll keep it simple and say that if you're a fan of Colleen Coble, Christian romantic suspense, or both, then you'll want to read this book.
The View from Rainshadow Bay is the first in the new Lavender Tides series from Colleen Coble, so it's a great place to start if you've never read her books before. Recommended.
Thanks to Thomas Nelson and NetGalley for providing a free ebook for review.
About Colleen Coble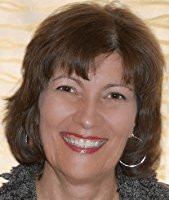 Best-selling author Colleen Coble's novels have won or finaled in awards ranging from the Best Books of Indiana, the ACFW Carol Award, the Romance Writers of America RITA, the Holt Medallion, the Daphne du Maurier, National Readers' Choice, and the Booksellers Best. She has over 2 million books in print and writes romantic mysteries because she loves to see justice prevail. Colleen is CEO of American Christian Fiction Writers. She lives with her husband Dave in Indiana.
Find Colleen Coble online at:
About The View From Rainshadow Bay
After her husband, Jack, dies in a climbing incident, Shauna has only her five-year-old son and her helicopter charter business to live for. Every day is a struggle to make ends meet and she lives in constant fear of losing even more than she already has.
When her business partner is murdered, his final words convince Shauna that she's in danger too. But where can she turn? Zach Bannister was her husband's best friend and is the person she blames for his death. She's barely spoken to him since. But right now he seems her only hope for protecting her son.
Zach is only too happy to assuage his guilt over Jack's death by helping Shauna any way he can. But there are secrets involved dating back to Shauna's childhood that more than one person would prefer to stay hidden.
In The View from Rainshadow Bay, suspense, danger, and a longing to love again ignite amid the gorgeous lavender fields of Washington State.
Find The View from Rainshadow Bay online at:
Amazon | ChristianBook | Goodreads | Koorong